Some people can gain weight and lose it with ease. Others, however, aren't so lucky. You can exercise regularly, eat a healthy diet, and still end up with stubborn fat deposits. If you are looking for "cryo treatment near me" to target and remove unwanted body fat, consider cryolipolysis. At Family Wellness Center, we have shared the benefits of cryolipolysis with Myrtle Beach residents for many years.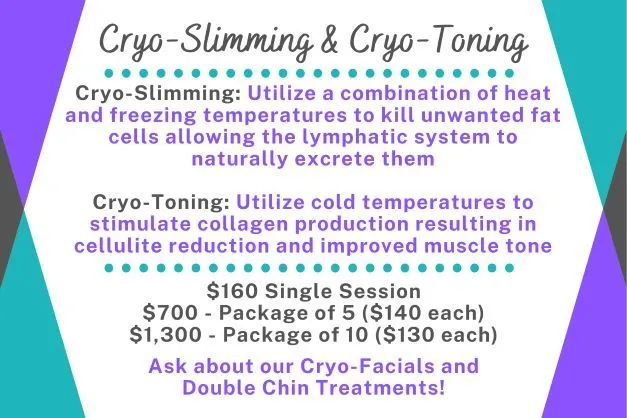 The Problem with Stubborn Belly Fat
There are several areas of the body where fat cells collect that exercise cannot easily target. This means we are often stuck with little bulges here and there that can make our clothes not fit us properly. With today's advanced technology, cryo treatment is becoming more popular than ever when it comes to getting rid of unsightly belly fat.
How Does Cryolipolysis Work?
Cryolipolysis uses cold temperature to target and break down fat cells. The fat cells begin to die away almost immediately. Within a few days, you will begin to see a noticeable change in the area. The treatment is non-invasive and takes less than 30 minutes to complete. In most cases, the results are permanent, leaving you looking slimmer and more trim than before.
Licensed Estheticians Can Help
If you are looking for a licensed esthetician in Myrtle Beach, we can help. Our estheticians offer Cryolipolysis therapy to our patients who have struggled with trying to lose belly fat. We can provide cold laser therapy in addition to positive lifestyle changes that will help you keep the weight off once it is gone. Our med spa services can help you achieve the look you want after you receive your treatment.
If You're in Myrtle Beach SC, Call the Family Wellness Center!
Visit us at the Family Wellness Center if you are looking for "cryo treatment near me" and live in the Myrtle Beach area. Call us today at (843) 605-1600 for more information or to schedule an appointment with our licensed estheticians or chiropractor.