Dr. Brian Brown is a Myrtle Beach chiropractor who serves Myrtle Beach and the surrounding communities in SC .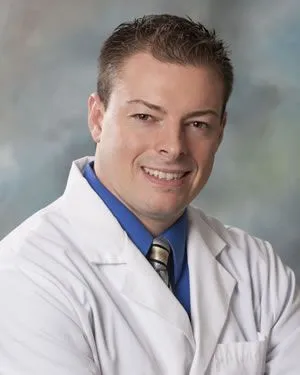 DR. BRIAN BROWN BIO
Dr. Brian Brown was raised in the suburbs of Buffalo, NY. Dr. Brown started his marathon of a college career at Villa Maria College of Buffalo where he received an Associate Degree in Applied Science. To further his education he attended New York Chiropractic College, located in Seneca Falls, NY, where he earned a Bachelor of Professional Studies. The pivotal moment for Dr. Brown took place on December 2, 2006 when he was awarded the honor of Doctor of Chiropractic. Shortly after Dr. Brown became a fully licensed Chiropractor in the state of New York. Dr. Brown worked as a Chiropractor in Western New York priding himself as being an excellent listener with the ability to build trusting relationships with his patients.
Dr. Brown attained his South Carolina Chiropractic license in 2012 when the decision was made between him and his wife Ashley that life together would be much better if they didn't have to deal with 8 feet of snow annually (feel free to look it up). Dr. Brown & Ashley chose the City of Myrtle Beach for their new home because of its beauty, warm temperatures and charm (and lack of snow).
Dr. Brown recommends that you should strive to live a balanced life starting with balanced nutrition, regular detoxification, and regular Chiropractic adjustments. By giving your body the strong building blocks it allows the human body to utilize its self-healing ability to find the balance it seeks. Dr. Brown strongly believes alternative health care can benefit your entire family helping guide them towards a healthy and balanced life.
If you have any questions about our Myrtle Beach chiropractor, or would like to learn more about chiropractic care at Family Wellness Center, please call us at (843) 605-1600 today!
---
Dr. Theresa Curry